Disclaimer: I received a free copy of the book in exchange for an honest review.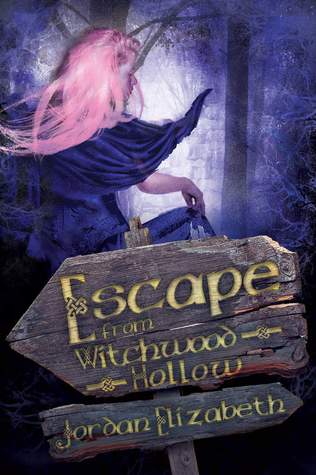 Everyone in Arnn – a small farming town with more legends than residents – knows the story of Witchwood Hollow: if you venture into the whispering forest, the witch will trap your soul among the shadowed trees.
After losing her parents in a horrific terrorist attack on the Twin Towers, fifteen-year-old Honoria and her older brother escape New York City to Arnn. In the lure of that perpetual darkness, Honoria finds hope, when she should be afraid.
Perhaps the witch can reunite her with her lost parents. Awakening the witch, however, brings more than salvation from mourning, for Honoria discovers a past of missing children and broken promises.
To save the citizens of Arnn from becoming the witch's next victims, she must find the truth behind the woman's madness.
How deep into Witchwood Hollow does Honoria dare venture?
My Review:
Great book. I couldn't put it down. Love the characters and the world Jordan has created. It has some great twists and turns. Readers are drawn into the story from the first page. Add it to your TBR list you won't be disappointed. It's got just the right amount of horror to keep the reader turning the page. I look forward to reading more of Jordan's books.
About the author:
Jordan Elizabeth, formally Jordan Elizabeth Mierek, writes down her nightmares in order to live her dreams. With an eclectic job history of working as a college professor; historic costumed interpreter at Fort Stanwix, Victorian Leisure Fair, and Mayfaire on the Green; office specialist; sales clerk; election inspector; and trainer, she is now diving into the world of author.It happens to be her favorite one.
When she's not creating art or searching for lost history in the woods, she's updating her blog, Kissed by Literature. Jordan is the president of the Utica Writers Club and maintains JordanElizabethMierek.com.
She roams Central New York, but she loves to travel. A great deal of time has been spent in a rural town very similar to Arnn, the setting of her novel ESCAPE FROM WITCHWOOD HOLLOW.
Purchase Links: