Disclaimer: I received a free copy of the book in exchange for an honest review.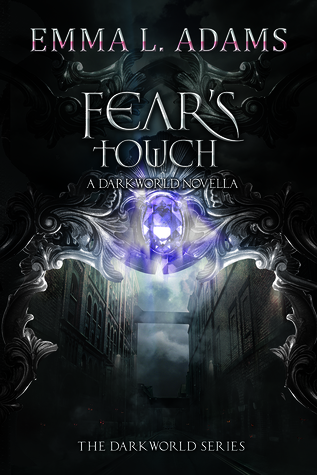 Blurb:
This is a standalone novella, intended as a prequel to the Darkworld series. As it takes place one year before the events of Darkness Watching, it doesn't contain any spoilers (although it does hint at things which will come into play later in the series).
Freakish powers and staring demon eyes aren't part of Claudia's plans for the future – and neither is ending up stuck at the gloomy, isolated University of Blackstone. But bad life decisions are the least of her problems, when a split-second decision to help out another magic-user puts her in the crossfire of both the shadow-beasts and the creepy organisation which hunt them down.
Claudia's never had to worry about making the right choice before, but every decision matters when you have a Darkworld connection. Soon, she's going to have to make a choice: turn her back on the crazy and try to live a normal life, or take the monsters down.
But in a world where everyone seems to have secrets, can she really trust her fellow magic-users – or even herself?
My Review:
Great read for anyone new to the Darkworld series. I couldn't put it down. Love the characters and the world Emma has created. Although short it gives a great introduction to the series. Readers who love YA urban fantasy will want to add the series to their TBR list. I look forward to reading more of Emma's books.
Author Bio
Emma spent her childhood creating imaginary worlds to compensate for a disappointingly average reality, so it was probably inevitable that she ended up writing fantasy and paranormal novels for young adults.
She was born in Birmingham, UK, which she fled at the first opportunity to study English Literature at Lancaster University. In her three years at Lancaster, she hiked up mountains, skydived in Australia, and endured a traumatic episode involving a swarm of bees in the Costa Rican jungle. She also wrote various novels and short stories. These included her first publication, a rather bleak dystopian piece, and a disturbing story about a homicidal duck (which she hopes will never see the light of day).
Now a reluctant graduate, Emma refuses to settle down and be normal. When not embarking on wild excursions and writing fantasy novels, she edits and proofreads novels for various publishing houses and reads an improbable number of books. Emma is currently working on the Alliance series, a multiple-universe adult fantasy featuring magic, monsters, cool gadgets and sarcasm. Her upper-YA urban fantasy Darkworld series is published by Curiosity Quills Press.
Want to be the first to hear about my new books? Sign up to my author newsletter here: http://weebly.us7.list-manage1.com/su…
Purchase and Social Media Links